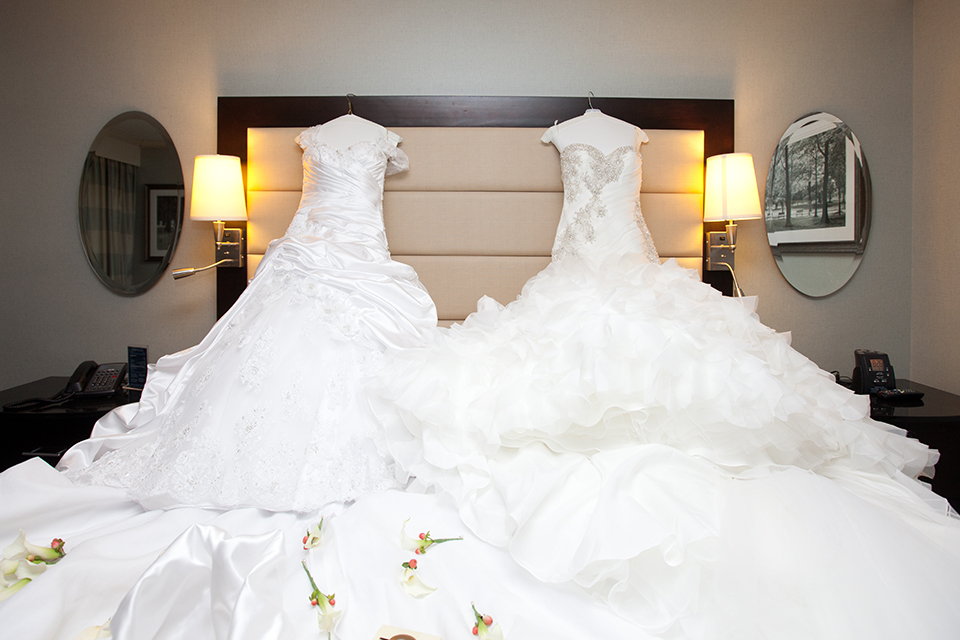 The bridal gown is one of the most anticipated and memorable aspects of any wedding. All brides want to find the perfect dress that will showcase their beauty and wow their husbands-to-be. The incredible variety of wedding dresses on the market is both good and bad news. Having so many choices can be overwhelming, but it also means you have plenty of opportunities to find just the right dress.
Stick to a Budget
Knowing roughly how much you want to spend before embarking on your search will allow for a more efficient process. The price range for wedding dresses can vary wildly, and it helps to let boutiques know your budget upfront. If you overspend on the dress, you may find yourself having to cut back on other wedding elements. One rule of thumb is to set aside around 10 percent of the budget for the wedding dress. However, this number is personal and will depend on your priorities. Make sure to also factor in the cost of tailoring the dress since most wedding dresses will not fit exactly right and have to be altered. The boutique will likely have its own seamstress and can provide you with a total quote for all services.
Ability to Move
The most important thing about your wedding day is that you enjoy it and make wonderful memories. If your dress is too tight, heavy or stiff or otherwise not easy to move around in, it could become a real drag. There can be serious consequences to even a minor fall. During your wedding dress fittings, remember to sit down in the dress and walk around to see how that feels. Can you go to the bathroom while wearing it? If not, consider how easy it will be to take it off and put it back on again. Ultimately, while you definitely want lovely pictures in your dress, the priority is being free to enjoy each moment, including dancing and mingling with guests.
Look for Inspiration
Browsing through Pinterest, wedding blogs and bridal magazines can help you identify the features and silhouettes that best fit your personal style. Do you gravitate towards ball gowns, column dresses or empire waistlines? Or do you prefer a simple A-line? Figuring out your preferences will make your dress boutique visit more productive and help you narrow down the available options that are within your budget.
Make the Search Fun
The best way to find the perfect dress is to patiently try on several options. Start searching early, ideally at least six months before the wedding, and take a few family members or trusted friends with you. Make it a memorable and festive element of the wedding planning, and enjoy this milestone experience. The search may require visiting a second or third boutique to find a dress that really fits your wedding dreams. Have fun, take lots of pictures and embrace the process.
Don't let the pressure of finding the perfect wedding dress become stressful. Identify your budget and personal style, and let that guide you to the dress that will help you look and feel your best on your special day.
To show off how great you look on your wedding day, don't forget to contact me for wedding photography and videography!