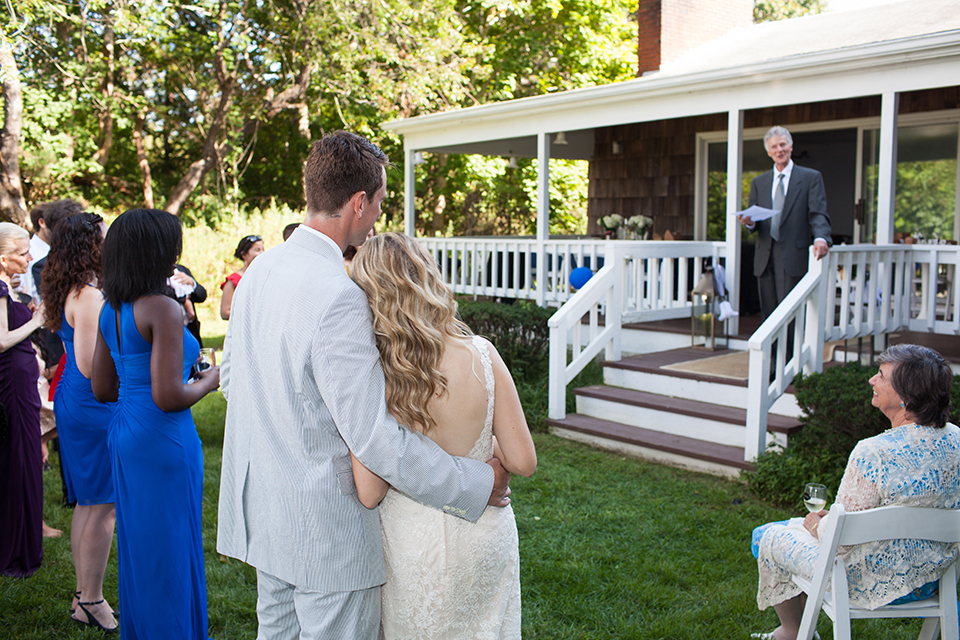 Having a wedding is wonderful, but preparing for one can cause a whole lot of stress. Even if you're not going out of town, the pains of finding a big-enough venue and paying for rental costs can still be pretty big. However, if you already own a home with a fair bit of space, you could already have your wedding venue. These are some things to know if you choose to host your wedding from home.

Think About the Guest List
Although your backyard can be made into a lovely place to exchange vows, its capacity is likely much smaller than a church or an event hall. A rough estimate of how many people can fit in your yard is no good as you could be grossly overestimating. Measure the square footage of the backyard and consult with a wedding planner for how many guests you'll be able to reasonably accommodate.
Will You Have to Completely Overhaul the Yard?
Your lawn decorations and furniture might still be in working order, but they might need to be swapped out for the ceremony. There are things you need to ask yourself about logistics. How many people can you fit with your current patio furniture; how easy is everything to configure? Good outdoor patio furniture can help add more sophistication to your wedding and make the big day even more special. If you don't have enough already to accommodate a party (and honestly, most people don't), you can always rent extra for the event.
Make the Most of the Memories
It's rare to have a wedding where you can say, "I do," and then immediately head into your kitchen. Take lots of photos and videos that show off both you and your new spouse as well as how gorgeous your home looks. It's like a lifestyle shoot and wedding shoot all in one! You might also have people leave notes for you in an oft-frequented area of your home, such as a bowl in your kitchen.
Prepare for Weather
Since a home wedding all but guarantees you'll be getting married outdoors, you need to make sure you're prepared for the weather. Schedule your wedding date for a temperate time of year when it's neither too hot nor too brisk, and rain is unlikely to be a threat. You can also protect yourself from the elements by having a strong tent. However, this may also cut down on how many people can fit in the yard.
Your home likely possesses many positive associations already, and being where your wedding takes place can add to these. When you need a pick-me-up, you can look around your backyard and remember all the festivity and love that was in the air. You'll still need to put work into making it wedding-ready, but the good memories should stick.
You want to remember your wedding day for the rest of your life, so make sure you have the best photographer and videographer you can get, like at Serge Gree Photography & Videography!